TraceTek and Rosemount team up to provide leak detection at an attractive installed cost.
The TraceTek® group of Tyco Thermal Controls has teamed with the Rosemount Division of Emerson to combine state-of-the-art tank overfill and leak detection with efficient and cost effective low power mesh radio technology. The combination of TraceTek's TT5000 hydrocarbon sensing cable and TT-FFS fast acting fuel sensor probes with Tyco Rosemount 702 Wireless Discrete Transmitter for Hydrocarbon (Fuel) Leak Detection allows tank farm operators to get immediate notification of liquid leaks or overfills when and where they happen.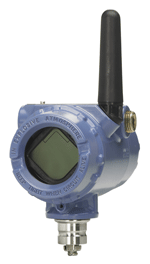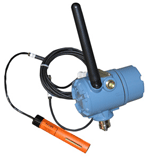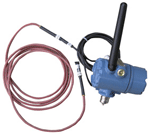 One of the main obstacles to the deployment of leak detection technology has been the relatively high cost of hard wiring the leak detection sensors back to control room alarm panels. In some instances the signal cables and installation costs within the tank farm's classified areas has amounted to more than 60% of the total system cost. Emerson introduced their Smart Wireless mesh network solution to address the high cost of hazardous area wiring for a variety of pressure, temperature and flow monitoring applications. Now leak detection has been added to the mix.
TraceTek and Rosemount have jointly developed a capability to couple TT5000 fuel sensing cable or TT-FFS fast acting fuel sensor probes to Tyco Rosemount's 702 transmitters. When a facility installs multiple 702 transmitters, they self-organize into a mesh network that relays leak sensor data back to the control room. Users have the option of transferring data directly from the Emerson Smart Wireless Gateway into their SCADA system or they can use a TraceTek TTDM-128 Alarm Panel dedicated to leak detection.
The system has worldwide CID1 approvals from FM and ATEX/IEC Zone 0 approvals from Baseefa. Radio spectrum approval is in place or pending in over 200 countries.
For over 20 years, TraceTek systems have been at the forefront of leak detection technology, and the combination with Emerson's Smart Wireless system gives tank farm and refinery clients the opportunity to deploy overfill and leak detection sensors at a cost far below what was possible as recently as last year. Emerson's mesh network systems have been successfully deployed at more than 1200 sites around the world and the new addition of wireless leak detection will be an attractive and easy to deploy enhancement. For those sites contemplating leak detection for the first time, the dramatic reduction in installed cost can be the catalyst that gets the ball rolling.