From 1994 to 2007, Flowtel (Flowise) have been supplying the WC overflow detection system. Aquilar have now been appointed as the sole supplier of replacement parts and technical support for this Toilet / WC Cistern Overflow System.
General Product Description
The Flowtel (Flowise) toilet overflow system provided a panel and sensor that could electronically monitor individual WC cistern overflows. In the event of an overflow condition arising the system would provide a local alarm (visual and audible) and signal the BMS.
To each cistern, Flowtel overflow sensors are fitted to the overflow pipe. The Flowtel overflow sensors are wired back to the locally positioned Indicator Panels.
The low voltage wiring is installed in a continuous length between each sensor and the local indicator panel, without any intermediate terminals or connections.
FT 101A – Flowtel Overflow Monitoring Panel
IP65 polycarbonate panel enclosure measuring 213mm W x 185 H x 113 D.
240Vac operation
Maximum 8 zone (8 individual cisterns)
Volt free alarm relays for the BMS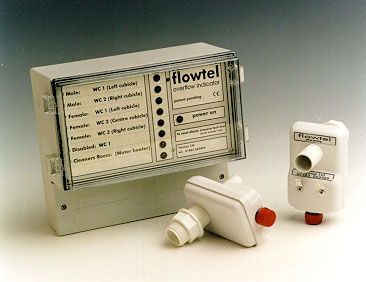 8-zone Flowtel alarm, panel and overflow sensors
FT 550A / 580A – Flowtel WC Cistern sensor units
The sensors comprise stainless steel electrodes housed in a 3/4″ BSP uPVC connector for fitting directly into the side overflow connection of concealed WC flushing cisterns.
For exposed cisterns the sensor is fitted in an adjacent duct.
Low voltage electrical terminals are fitted to the sensors for wiring to the Flowtel indicator panel.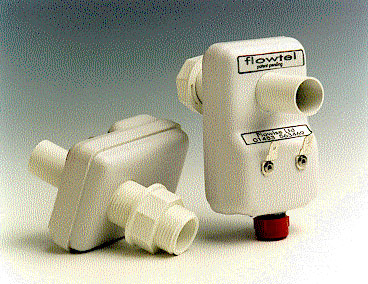 Replacement Panel
Aquilar are able to provide either the AT-MZA multi zone (maximum 8 zone) or the AT-SZA single zone panel, which can directly replace the Flowtel panel.
Existing sensor connect directly into terminals within the panel using the existing cables.
The BMS can also be connected to the AT-SZA or AT-MZA panel.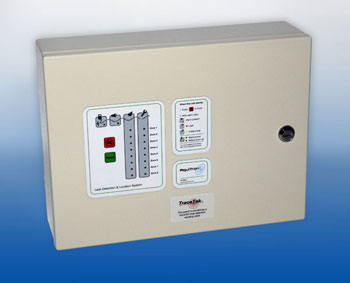 AT-MZA multi zone overflow panel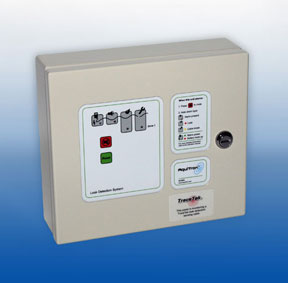 AT-SZA multi zone overflow panel
Replacement Sensors
The FT 550 A / 580A – Flowtel WC Cistern sensor are no, longer manufactured, however there are two alternative sensors that can connect directly to a cisterns top cover or side. A bracket may be required if the cistern has no top cover.