CORONAVIRUS COVID-19 POLICY: AQUILAR IS STILL OPEN FOR BUSINESS
Last updated: January 2021

As part of the deemed essential construction infrastructure Aquilar is still open for business.
In these uncertain and challenging times we're committed to safeguarding the health and well-being of our team as well as their families and the wider community. From today, all team members who are able to work remotely from home will do so.
We are operating with skeleton staff at our facility with segregated office and warehouse teams to reduce the risk of spread of the virus.
Those few who remain in the office will observe strict social distancing measures in line with government advice. We have also changed our working practices for our stores/warehouse as we have with our current Coronavirus COVID-19 policy following government guidelines.
Being diligent and conscientious is our main priority. However we're committed to maintaining the supplies and deliveries of our products, many of which our customers rely on to sustain their own business activities, essential maintenance work and manufacturing operations.
You can contact us during our office hours (8.30am – 5.00pm). We are currently able to offer our normal delivery options.
We will obviously keep this situation under constant review and wish all our customers to stay safe and well.
Aquilar Limited – Providing world leading systems for leak detection in critical industrial and commercial environments
Aquilar is a provider of world leading leak detection technologies, providing the appropriate installation design and support.
Aquilar has a highly trained and knowledgeable team, specialising in TraceTek and Aquitron leak detection systems.
This website guides you through commercial or industrial applications to illustrate common configurations and layouts.
Browse Leak Detection products, download datasheets, check product news, see case studies and submit your enquiries.
If you need help or are unable to find what you are looking for, click here to email or call us on + 44 (0) 1403 216100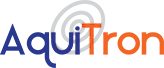 Detection of water leaks within commercial buildings such as:
Data Centres

High Rise Multi-Tenanted Offices

Hotels

Museums

Schools and Hospitals
BREEAM - Aquilar products to help achieve credits for:
WAT3 – Major water leak detection & prevention (Pulsed Water Meters and Programmable Controllers)

POL1 – Impact Of Refrigerants (Fixed Refrigerant Gas Detection Systems)
Detection of hydrocarbons (diesel, petrol, aviation fuel, crude oil) for:
Petrochemical industries, hazardous areas, airports, refineries and fuel storage sites

Commercial generator sets and tank rooms
Detection of acids, bases and solvents for:
Laboratories

Semi-Conductor Fabrication

Power Plants
Aquilar Products for BREEAM
Aquilar's range of products can help you to meet BREEAM requirements as well as achieving corporate and organisational environmental objectives. By installing
Aquilar products for BREEAM
, you can earn
BREEAM
credits. These products reduce the risk and impact of undetected water leaks and reduce the level of greenhouse gas emissions arising from the leakage of
refrigerants
from air conditioning systems.
Talk To Us
CAN WE HELP YOU?
If you have a project that Aquilar can assist with, please call us on + 44 (0)1403 216100