Marketing and PR Executive, Shahrazed Boylett spoke to newcomer Tazz about the fantastic evolution of the Sales Team at Aquilar.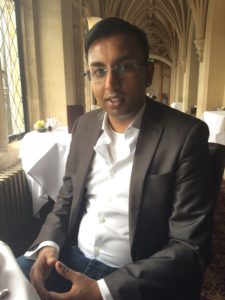 Tazz coordinates with the sales and project tracking team as a Telephone Sales Executive.
Tells us about your role
As a Telephone Sales Executive I will be supporting the customer journey process by contacting customers for quote updates and prospective customers for updates regarding their decision making.
What do you think are the secrets to a successful career?
Knowledge
Experience
Sheer Dedication
What is the best piece of advice you have ever received?
Only eat what you earn!
What is your favourite film?
All Sylvester Stallone Rocky films! They are the best!
What do you do in your spare time?
I visit car shows, politics, playing pool and going to the gym
If you could take one luxury item with you on a desert island, what would it be?
A big bottle of whisky!