Managing Director, Julian Waumsley, Business Development Manager, Paul Whiteley and Project Manager, Carl Tugwell spoke to newcomer Shahrazed about the fantastic evolution of the marketing services at Aquilar
Shahrazed manages the marketing department and organises marketing services and communications. She also supports events, including upcoming exhibitions, and our social media.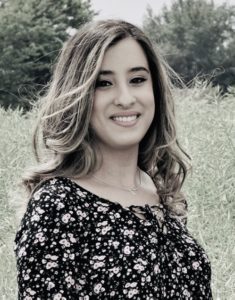 Tells us about your new role
One of my areas of work is writing blog content. As I write the blog articles along with the customer facing articles, I enjoy the challenge of adopting different writing styles and techniques depending on the content I need to produce.
What do you think are the secrets to a successful career?
Take initiative
Be ready to learn
Communicate well
Set goals to achieve
What is the best piece of advice you have ever received?
Never wait for things to happen to you. Make them happen through hard work and never give up.
What is your favourite film?
My favourite film would definitely be The Greatest Showman. In my opinion it was the film of 2018.
What do you do in your spare time?
I really enjoy interior design.  I also enjoy going to my Pilates classes and socialising with my friends and family.
If you could take one luxury item with you on a desert island, what would it be?
Matches because I have no idea how to start a fire with sticks or rocks.  But if I could bend the rules (ever so slightly) I'd take Bear Grylls.  For obvious reasons, haha!